Powerful


Inventory Management


Made Simple
#1 Cloud Enterprise Inventory Management System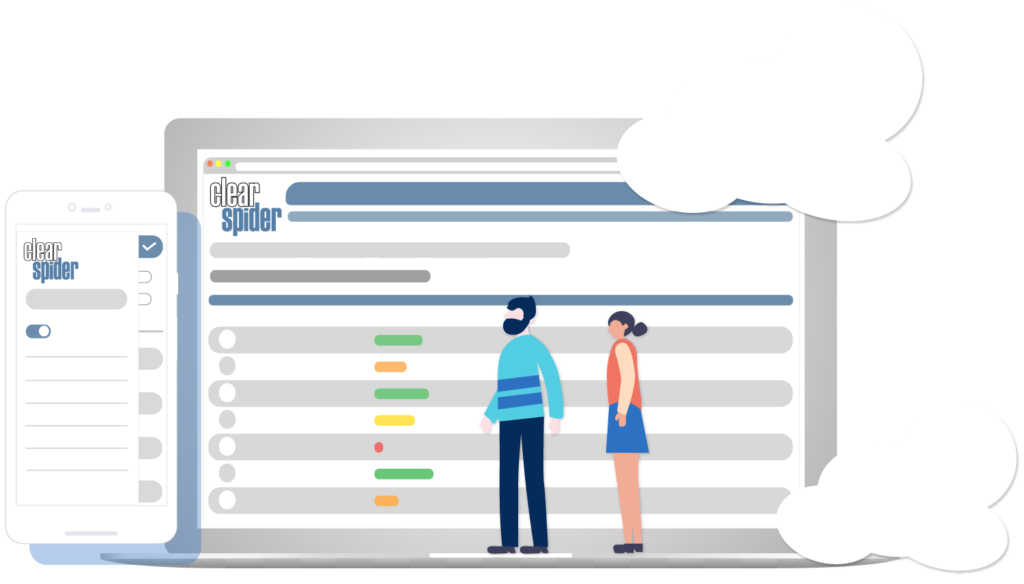 Explore our Solutions
Clear Spider offers a wide variety of cloud-based inventory management solutions.
Vendor Managed Inventory
Enhance communication and smooth your VMI process. We provide both the vendor and supplier with real-time information to increase visibility.
Warehouse Management System
Expedite both your customers' and your own receiving and delivery operations. Have full visibility of your inventory at any stage in the order process.
Inventory Management and Control
We provide inventory solutions that make monitoring and control easy. Track available goods, identify supply chain shortages, and optimize your inventory.
Order and Shipping Management
Manage orders and shipments on our easy-to-use platform. Give customers access to the system so they can create their own orders and view updates.
Field Service Inventory Management
Make use of real-time information to manage vehicle inventory more effectively. Avoid stockouts, increase accuracy, and get the job done in one trip.
Mobile Solutions
Improve inventory accuracy with real-time inventory management on-the-go. Employees can update inventory levels wherever they are with the Clear Spider mobile app.
Vaccine Management System
With Clear Spider's Vaccine Management System, you have real-time visibility into your vaccine administration from end to end. Track vaccines, supplies, orders, and more in one easy-to-use platform!
SNAP2 Reorder Touchless Technology
Maximize safety and efficiency with Clear Spider's proprietary SNAP2 touchless solution. With just 1 click, you snap to order, transfer, count, and process whatever inventory transaction you want.
COVID Solution
Counter COVID-19's negative impacts on your inventory management and supply chain. Know where all your supplies are and when they'll be available.
Clear Spider Kiosk
Flexible installation with quick and efficient inventory management scanning. Our built-in scanner makes scanning items on the go effortless.
Explore our Solutions
Clear Spider offers a wide variety of cloud-based inventory management solutions.
Features
The Clear Spider system comes with functionality designed to improve the way you manage your inventory.
Barcode Scanning
Barcodes help keep track of inventory, reduce errors, and increase efficiency.
Fulfillment and Replenishment
Use automatic replenishment to maintain inventory levels and ensure orders are never late.
Lot Control and Shelf Life
Inventory lot control protects your stock from expiring before it is purchased.
Kitting and Light Manufacturing
Group items that are commonly sold together to increase production efficiency.
Serialized Inventory
Easily keep track of historical product information with serial numbers.
Return Material Authorization
Handle returns, repairs, and exchanges with ease by using return material authorization to track items.
Invoice and Billing
We provide complete invoices and bills that can be customized to fit your organizational needs.
Reports and Analytics
Run comparisons, create graphs, and generate detailed analyses with reports and analytics.
Consignment Inventory
Re-gain complete control over your consignment stock that is stored at customer locations.
Automated Industrial Vending
Automatically track your enterprise's tools and equipment with ease, dispensed hassle free.
Features
The Clear Spider system comes with functionality designed to improve the way you manage your inventory.
Unlimited Integration Possibilities
Clear Spider is a highly flexible system that can integrate with any enterprise software on the cloud.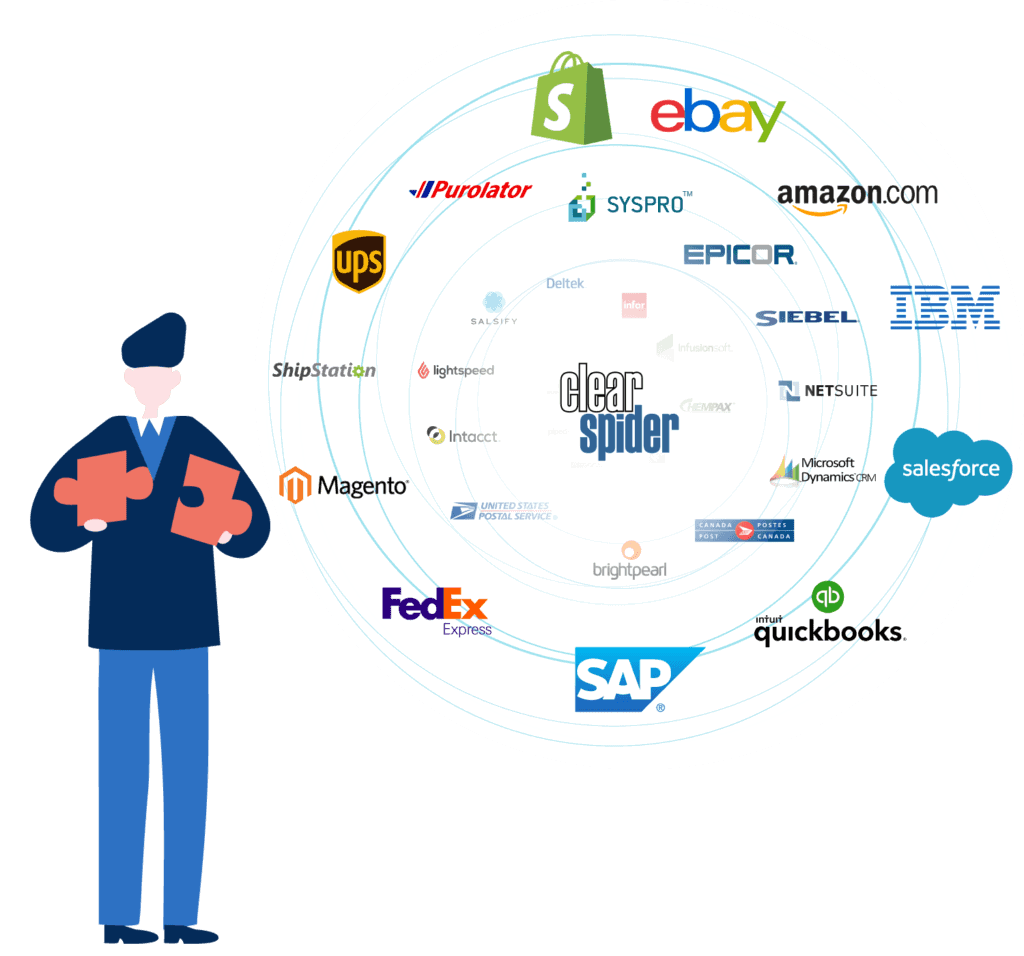 Why Clear Spider?
Cloud-Based Access
Clear Spider is a cloud-based solution that gives clients access to real-time information from any location worldwide. Users only need an internet connection to access the system.
Powerful Backend
Our clients choose Clear Spider over any other system because of the power and flexibility it has to accommodate any complexity or type of inventory management needs.