Government, Education, and Healthcare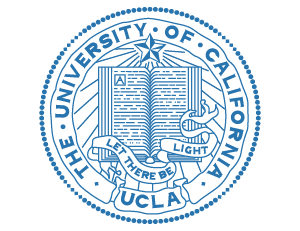 About Tampa General Hospital
Tampa General Hospital is a teaching hospital located on Davis Islands in downtown Tampa, Florida. The hospital boasts a capacity of over 1,000 patients and is one of the leading organ transplant centers in America with more than 9,000 adult solid organ transplants being performed there since its founding.
---
What Clear Spider has Done
With such a large capacity for patients, Tampa General needed a system to help track physical, non-pharmaceutical assets (i.e. beds, tables, physical implements) to identify how many are available in any given moment and how many are put away in storage.
Clear Spider developed a simple yet powerful system that the hospital could use to log various inventory items. Besides giving a different count of the assets, Tampa General uses Clear Spider to determine which assets are in storage and which are in the hospital. As new assets are added to the hospital's storehouse, Clear Spider tracks when new assets come in so older items can be identified when necessary and removed from either the hospital or storehouse altogether.
Clear Spider keeps tabs on Tampa General Hospital's assets so they always have the means to treat and help those who need it most.
---
Challenges
Overall Asset Visibility
Inventory Asset Date Tracking
Inventory Data Storage
Solutions
Inbound Inventory Tracking
Date Tracking
Asset Location Tracking
Results
Easily Identify Assets That Need Replacing
Easily Identify Items That Have Limited Quantity
Record of All Assets and Their Locations
---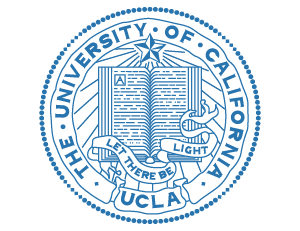 About UCLA
The University of California, Los Angeles is the fourth-oldest university in California and has an enrollment over 40,000 undergraduate and graduate students in over 330 different degree programs. Touted as one of the best public universities in the United States in 2019, UCLA prides itself on its long list of academic achievements and its ability to produce some of the highest-performing student-athletes in the country.
---
What Clear Spider has Done
Clear Spider works with the donation center for the UCLA Mattel Children's Hospital to help manage the influx of donations the hospital receives.
The solution had to be easy to use and learn as the volunteers using the system changed quite frequently. The Clear Spider team was able to create a tailor-made solution that used the Clear Spider mobile app on tablets as the scanning and transaction tool for the warehouse volunteers. This allowed volunteers to be mobile within the warehouse as well as find items within the warehouse faster.
Clear Spider's system helps to ensure that gifts that are generously donated to the hospital are efficiently tracked so they can have the biggest impact on those who need it the most.
---
Challenges
Donation Tracking
Manual Inventory Logging
Easily Transferable System
Solutions
Clear Spider Mobile App and Tablets
Barcoding
Warehousing
Results
Donation Inventory Visibility
Inventory Reports
Cloud-Based Solution
Inventory Tracking
Simple, Easy-To-Learn System
---
About Gold's Gym
Gold's Gym is an American chain of gyms that provide cardio and strength training equipment alongside group classes. Frequented by former bodybuilding icons such as Arnold Schwarzenegger, Gold's Gym boasts a cult following of over 3 million members and has since expanded its operations to over 650 locations and in several countries including Canada, Egypt, Japan, Mongolia and the United Kingdom.
---
What Clear Spider has Done
Gold's Gym needed a system that could work with their POS system and take real-time data to update stock levels of specific consumables sold at different Gold's Gym locations.
The Clear Spider team set up special integrations with Gold's current POS system to update inventory items in real-time as items were sold. As stock levels are reduced, Gold's Gym management receives notifications of what stock needs to be topped up to avoid stock outs of specific items. When the time comes to restock, management can create purchase orders for the required items right in Clear Spider. The system also allows for periodic cycle counts to ensure information stored in the system matches the actual amount available.
Clear Spider takes the headache out of inventory management so Gold's Gym can focus on helping their members achieve their individual potential through fitness.
---
Challenges
POS Information Integrated with Inventory Database
Real-Time Inventory Tracking
Low Stock Notifications
Automatic Inventory Data Gathering and Reporting
Solutions
Aphelion POS Integration
Min / Max Level and Notifications
Cycle Counting
Inventory Inbound/Outbound Tracking
Results
Automatic Inventory Updates
Low Stock Notifications
Ability to Create Orders Within Clear Spider
Inventory Data Capture and Reporting for Analysis
System Auditability
---
About AAFP
The American Academy of Family Physicians is one of the largest medical organizations in the United States with over 131,400 members. The AAFP helps its members reach their practice and career goals by assisting their practices in becoming designated promoting practice transformation through communication and education and assisting members in achieving success through proper practice management.
---
What Clear Spider has Done
Before they discovered Clear Spider, the AAFP was tracking all their marketing and trade show materials manually by using a paper-slip system. This had become an inadequate process as it was inconvenient to adjust inventory levels to include for items that returned to the warehouse. Additionally, it was impossible to see total stock levels for each inventory item which made planning orders difficult.
Clear Spider was able to help bring clarity to AAFP's operations by providing them with increased visibility into their warehouse inventory. Barcode scanning solutions were also implemented to track item locations throughout the warehouse which allowed their shipping team to operate more swiftly and efficiently. These benefits have helped AAFP to streamline their internal processes to reduce their costs while continuing to provide outstanding service to the thousands of physicians that rely on them.
---
Challenges
Inventory Visibility
Manual Inventory System
Slow Pick-Pack-Ship Process
Solutions
Barcoding with Scanners
Consumption
Adjustment
Replenishment
Shipping Program Integration
Results
Inventory Visibility
Accurate Stock Monitoring
Accurate Stock Reporting
Greater Operational Efficiency
Reduced Costs
---
About California State University, Fresno
The California State University, Fresno was established in 1911 and is one of 23 campuses within the California State University system. It boasts an enrollment of just under 25,000 students and offers over 120 different program options.
---
What Clear Spider has Done
California State University, Fresno struggled with its ability to effectively track and use their food inventory and partnered with Clear Spider to come up with a solution.
Clear Spider's robust system was implemented to track thousands of items in Fresno's inventory and used tags to store important information such as arrival and expiry dates. The system can track a variety of inventory items in various quantities in order to use the inventory more efficiently and log items more accurately. CSU Fresno can take this data and easily generate inventory reports to help their team identify areas of improvement and assist with developing their strategy moving forward.
Clear Spider keeps CSU Fresno's dining inventory in check so they can focus on furthering the education of the next generation.
---
Challenges
Inventory Tracking
Important Information Identification
Inventory Visibility
Solutions
Tag Function
Barcode Scanning
Integration with Existing Systems
Inbound / Outbound Orders
Lot Control
Results
Inventory Cost Reductions
More Efficient Use of Inventory
Comprehensive Tracking
Accurate Reporting
Better Accountability and Auditability
---