Technology that once seemed out of a futuristic movie are quickly becoming a reality in the logistics industry. Ideas such as 3D printing, delivery drones, and autonomous vehicles were "far-fetched" a few short years ago. Now, those same ideas are under testing and performing successfully for many industry leaders to aid their logistics strategies.
3D Printing Helps UPS Expand Industrial Services
3D Printing is a technology that lets an individual or organization take a digital image and turn it into a physical object. These printers use an additive process to lay down successive layers of material until an object is created. Many industries are currently using 3D printing for different purposes. The technology can create architectural models, movie props, and even prosthetics.
One major trend emerging in the manufacturing industry is the use of 3D Printing for rapid manufacturing. Organizations are able to instantly print exact working replicas of end-user products. This will help organizations shorten their supply chain, lower carrying costs, and minimize the need for safety stock.
For many 3PL's and delivery service providers this could mean lessened demand for their services. However, many organizations are being proactive to turn this potential threat into an opportunity. UPS is one of the companies that is leading the charge.
UPS is currently working to add an on-demand manufacturing network to their services list. "This service will link its global logistics network with 3D Printers at The UPS Store in more than 60 locations." By doing this UPS will make its 3D printing technology accessible to more potential users and begin to proactively maintain their market space. UPS is using 3D printing to expand their organization and revolutionize 3PL.
Delivery Drones Enhance Amazon Prime Air Service
Delivery by drone has been a hot topic lately in the logistics industry. The technology is small unmanned or autonomous aircrafts that will be able to deliver items to customers. In the end, this will help reduce delivery time while also reducing cost in the long-run.
We are already seeing a great deal of advancement with this technology by many organizations. However, the one main barrier to logistics fully adopting delivery drones is government regulations. In a study done by EFT in 2015, 36% of respondents believed that regulatory issues would be the main issue for adopting drone technology, and 24% believed it would be safety issues.
Amazon has already announced the launch of their drone service Amazon Prime Air. However,  Amazon made a statement on their site recognizing the regulatory barrier: "We will deploy when and where we have the regulatory support to safely realize our vision."
Amazon Prime Air drones will be able to deliver packages under 5 lbs in 30 minutes or less. They will use autonomous technology to safely navigate their way to a destination and lower the package to an outdoor "target."
When this technology releases. it will greatly reshape the logistics and delivery service industry.
Uber and Otto Developing Autonomous Fleet Being
The final up-and-coming technology in the logistics field to look out for is autonomous trucks. Currently, this technology is just in the testing phase for most organizations. However, it shows promise to be available for commercial use in the future.
Organizations would be able to use fleets of driverless vehicles to improve transportation. Ultimately, this would help lower costs. The vehicles would use a combination of cameras and radar to navigate free of human intervention.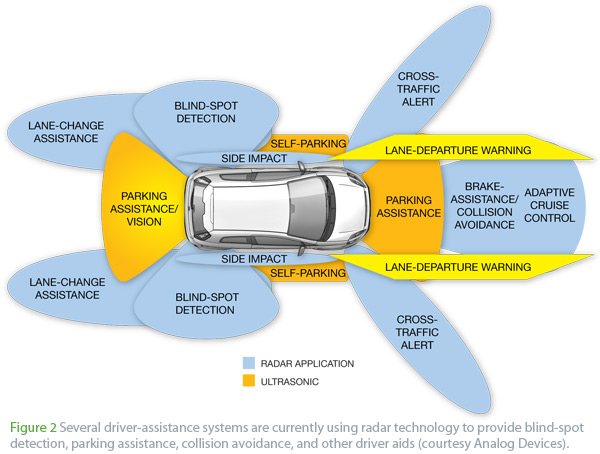 The developing autonomous trucks will dramatically change the transportation industry. Restrictions in place for time on the road due to driver labor hours would be reduced and the trucker shortage could begin to be resolved. Furthermore, accident risks due to dangerous driving habits would greatly decrease.
Uber and Otto are two of the companies that are pioneering the autonomous fleet effort. With both companies having experience with self-driving technology, Otto's recent acquisition of a self-driving truck startup, and Uber's financial stability, a successful launch is in the near future.
The partnership is currently testing six semi trucks in the San Francisco area. Otto's co-founder Lior Ron says he expects to start deploying the fleets by early next year. "The vision of both companies is to reinvent transportation and make it as accessible and seamless as possible."
The past few years have shown remarkable advances in technology for the logistics industry. As time goes on technology that we thought could only be in a sci-fi movie will be part of our everyday life. In order to stay competitive in the logistics industry, organizations need to start learning about and adopting these new technologies as advancements are made.